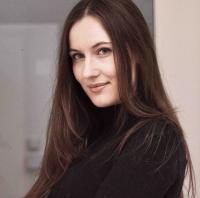 Experienced native German speaker teaching German on Zoom
I am a native German speaker, currently studying law in Munich. Alongside my degree I have always had a passion for tutoring and therefore have several years of experience helping students improve their German Language and Writing Skills. In the past year alone I was able to support more than 50 students.

My tutoring services mainly focus on (but are not limited to) preparing students for the German Abitur Exam (IB) with native and non native german speaking students pursuing a qualification from german high schools, international schools or online IB programmes. I therefore have an extensive background in teaching students how to enhance their writing skills and understanding, analysing and interpreting german literature.
I also offer tutoring for non-native English speakers, focusing on grammar, writing and speaking skills.
As a final year law student I also help law students or students participating in law related modules. Please note that I am only familiar with the German legal system, EU Law, Public International Law and Human Rights Law.
Previously I have worked in law firm as a research assistant for over 3.5 years while studying. My main responsibilities included proofreading and researching legal publications with an emphasis on private and international construction law. I am also a contributing author to the newly publish "Handbuch Tiefbaurecht".
: Tutor
: 24
: F
: German Literature, German, English, Other Law Subjects

Currently in my final year at university studying law, I have already passed the so called "priority area study" (Public International Law and EU Law) which is 30% of the final grade. I have a legal language certificate for English.
: I completed the German Abitur in 2017 scoring 14 points both in English and German with a maximum of 15 available points (equivalent to grade A).
: English, German
: Undergraduate student
: Intermediate, High school, College/University
: 23 : 30
: The tuition depends on the subject taught and the teaching level: German: 23$ German (Abitur/IB): 27$ English: 27$ English (Abitur/IB): 27$ Law (University / College): 30$
: I offer tutoring sessions on Monday, Wednesday, Friday and Saturday. Available time slots are early morning, late afternoon and evenings. My students book sessions via a booking platform that gives a
: Bavaria
: Germany
:
: Only online or tutor's home/office
: Online, Email, Phone
: As mentioned in the profile I have extensive experience working as an online tutor. My experiences at my previous research job contribute to my abilities of breaking down complex concepts and making them comprehensible for others.
: 3
: Online Tutor
: Secondary job
: Yes
: 9 months (2023-01-10 16:29 UTC)